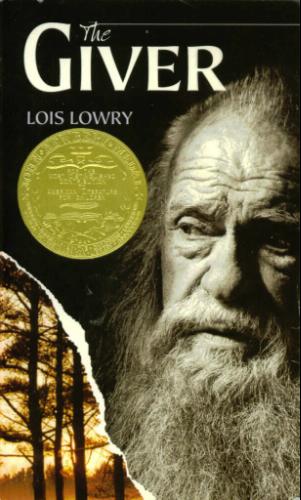 The Giver
Lois Lowry
I'll be completely honest, I judge books by their cover, 100%. It's a habit that I really need to stop because I never read this book when I was younger because I decided it was going to be come weird book about people that live in the woods and there's an old guy. Cause that's what the cover denotes, right? Wrong. I've never been more wrong in my entire life.
When I was in elementary school we had to do book reports "The Island of the Blue Dolphins" and "The Giver". I was in 4th grade and I was not about to read a book about some old man. I wanted to read about an island of dolphins, goddammit. Needless to say, I made the wrong decision. I got a C on my book report because I turned it in late. It was a sad day
Anyway, the book is really amazing. It's set in the future in a civilization that has completely gotten rid of human emotion. I don't want to give anything away because if you haven't read it, you should. It does just end though. Spoiler alert. I actually felt betrayed that there wasn't more at the end.