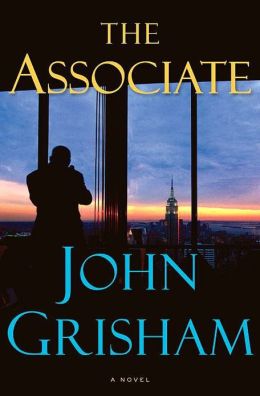 Back when I was in high school I had a mild obsession with John Grisham - I think I read about every book he wrote up to that point. After a recent break up I decided to stop into Barnes and Noble and browsed the sale book section - only to find John Grisham's
The Associate
This book is about a bright Yale law student, Kyle McAvoy, who (thanks to a dark secret from his past) gets blackmailed by an unknown party to steal secrets from a prestigious law firm who is handling a highly classified case.
I always love his books, they move very quickly and are suspenseful - this one did not disappoint. Grisham has a nice cast of supporting characters (spoiled rich drug-addict trying to make it in hollywood, reformed party-boy trying to settle down with a beautiful girl who captivated him, etc.) who add a little something to the story. Also thought it was cool that they all went to undergrad at Duquesne University (aka where Kristen went).
I liked this book - it reminded me of my childhood (not that any of these events happened to me or anything even close - but more the Grisham style). My only complaint, which I do occasionally have with him, is that the story didn't really end.....you have to decide what the future holds.