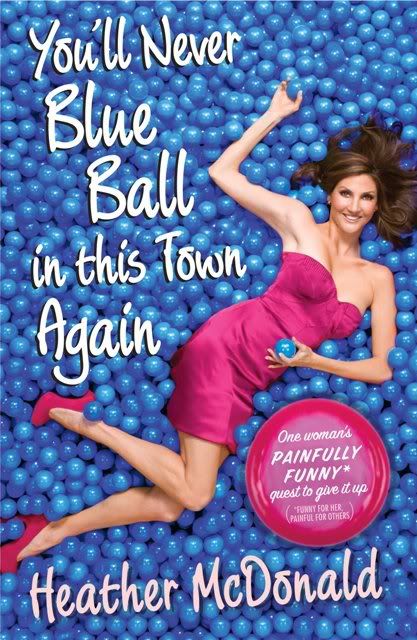 You'll Never Blue Ball in this Town Again
Heather McDonald
260 pages
2,911 total pages
Book #11
I'm not sure if I'm allowed to count this book in my 50 books that I'm planning on reading this year (Not going very well, anyway) since I've already read this book about 10 times. But I took the time to read it again, so it counts.
This book just speaks to me. I started reading it again and then when I Googled Heather McDonald, her new book came up and I got that pretty quickly from the library and read it instead. But I finished this book today while I was at the gym. My bible. Heather is great. Every time I read this book, it makes me feel better and better about my life. I've had my friend's copy of this book for around two years, so I should really just buy my own copy, but nah.
You know how I feel about this book so I don't need to go into detail.